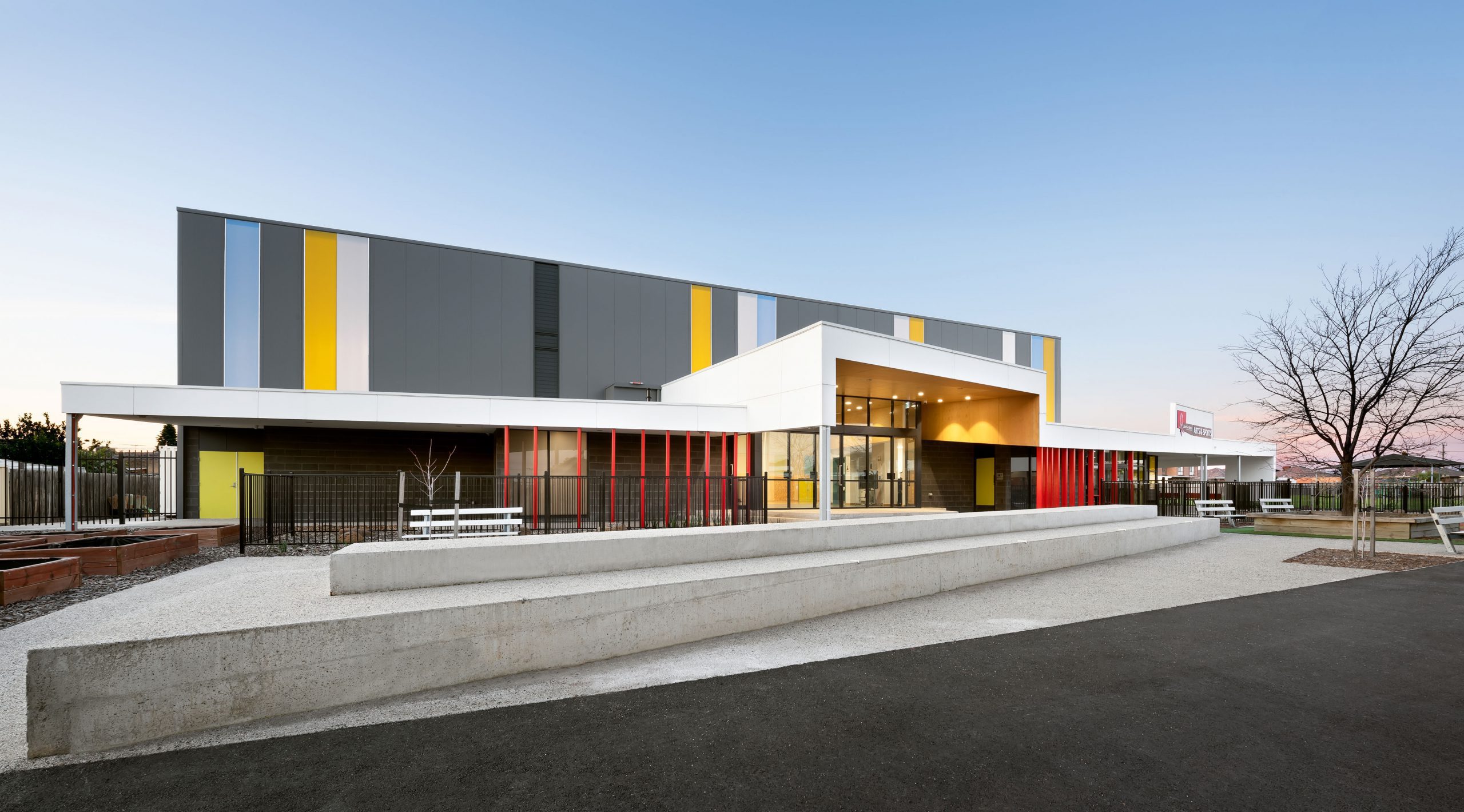 Lalor Gardens Primary School Gymnasium
The new stand-alone gymnasium (1,300m²) at Lalor Gardens Primary School provides high-quality indoor sporting facilities and adaptable learning areas, co-existing in harmony in the one space.
Understanding and responding to the needs of the school and broader community, along with the physical and acoustic relationships of learning spaces was the foundation of the project. Through careful consideration, the facility adapts to varying requirements, allowing students to transition across spaces or for simultaneous learning to occur.
Complementing the existing aesthetic of the school, the coloured banding on the façade is a striking visual guide to this new school and community space.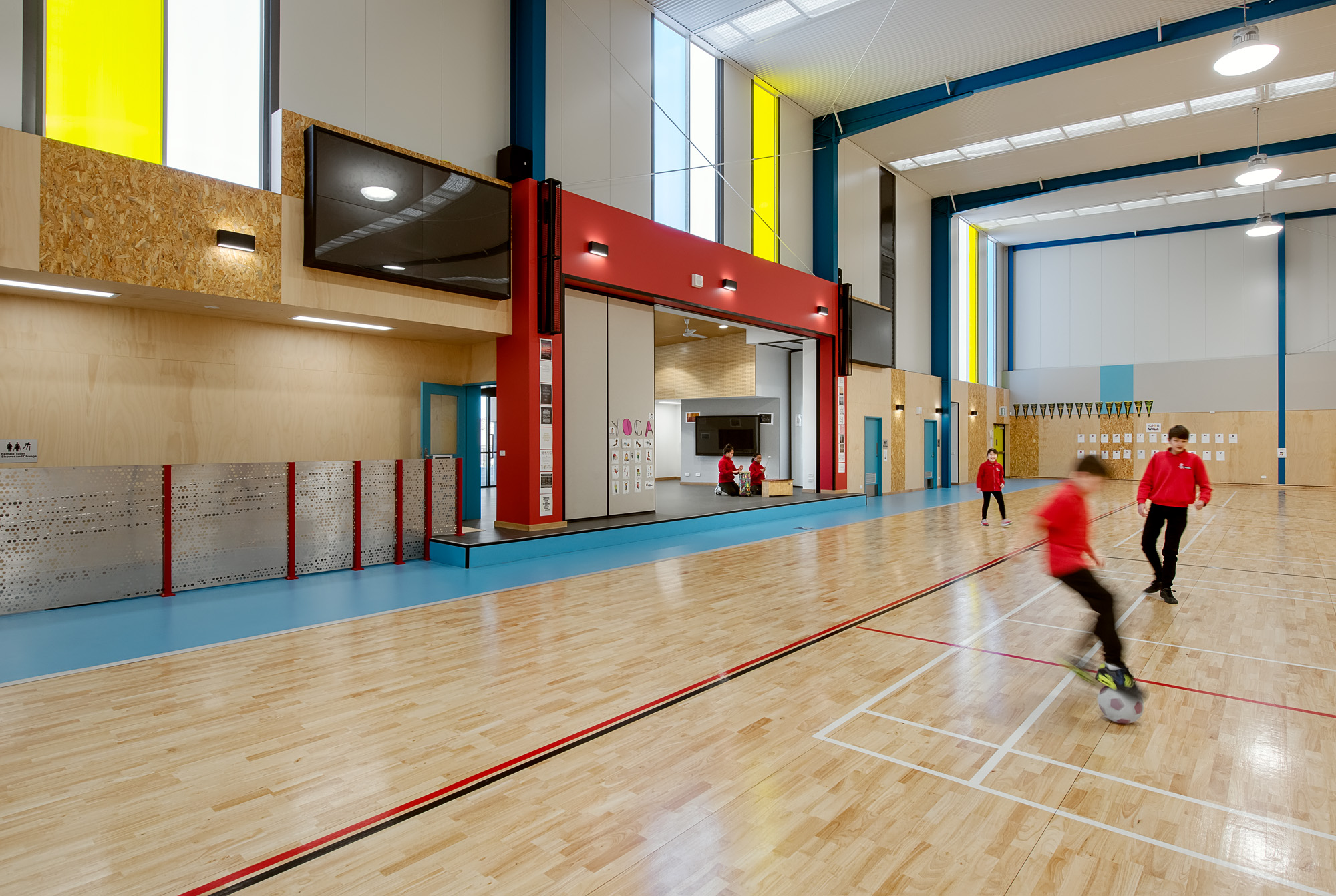 Status
Completed 2019
---
Budget
-
---
Address
26 Maxwell Street, Melbourne, VIC