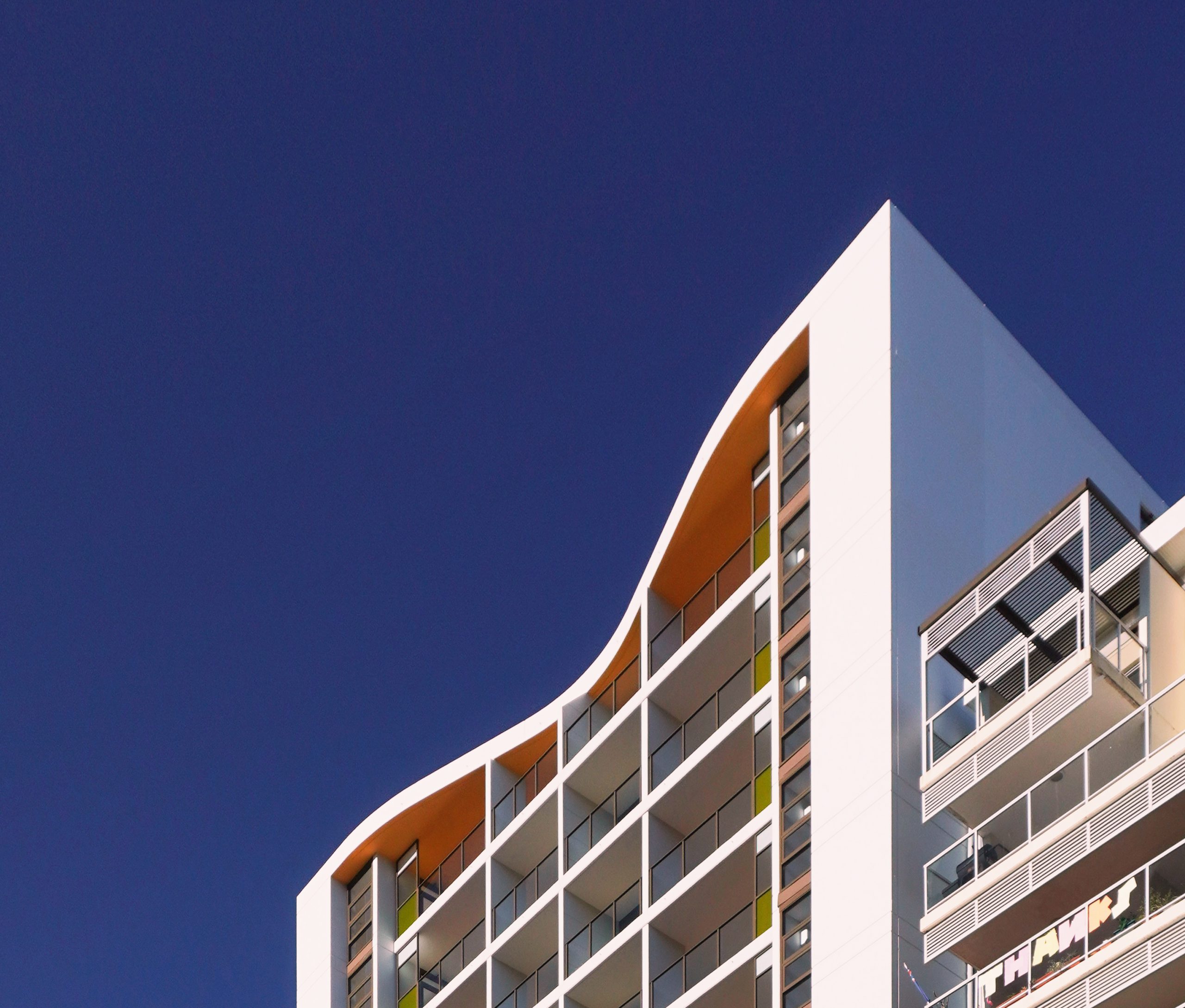 Mann St, Gosford
Located in the Gosford city centre, the building is a 14-storey shoptop housing development consisting of two street-fronted retail spaces with 57 residential apartments over. Car parking is provided over two and a half storeys including independent mechanical car stackers. Due to the difficult topography and tight site access, the project required complex coordination with various stakeholders including NSW Fire Services, adjacent site owners and Council.
Among the 57 residential apartments, 10 of which were designated for High Physical Support Specialist Disability Accommodation apartments. Detailed coordination with electrical and accessibility consultants were carried out such as (electrical hoists, audio/visual and monitoring equipment) to provide the NDIScompliant and high-quality apartments for its clients.
The fees for this project was able to be kept very efficient due to the stacked floor plans in the project to minimise coordination time required.