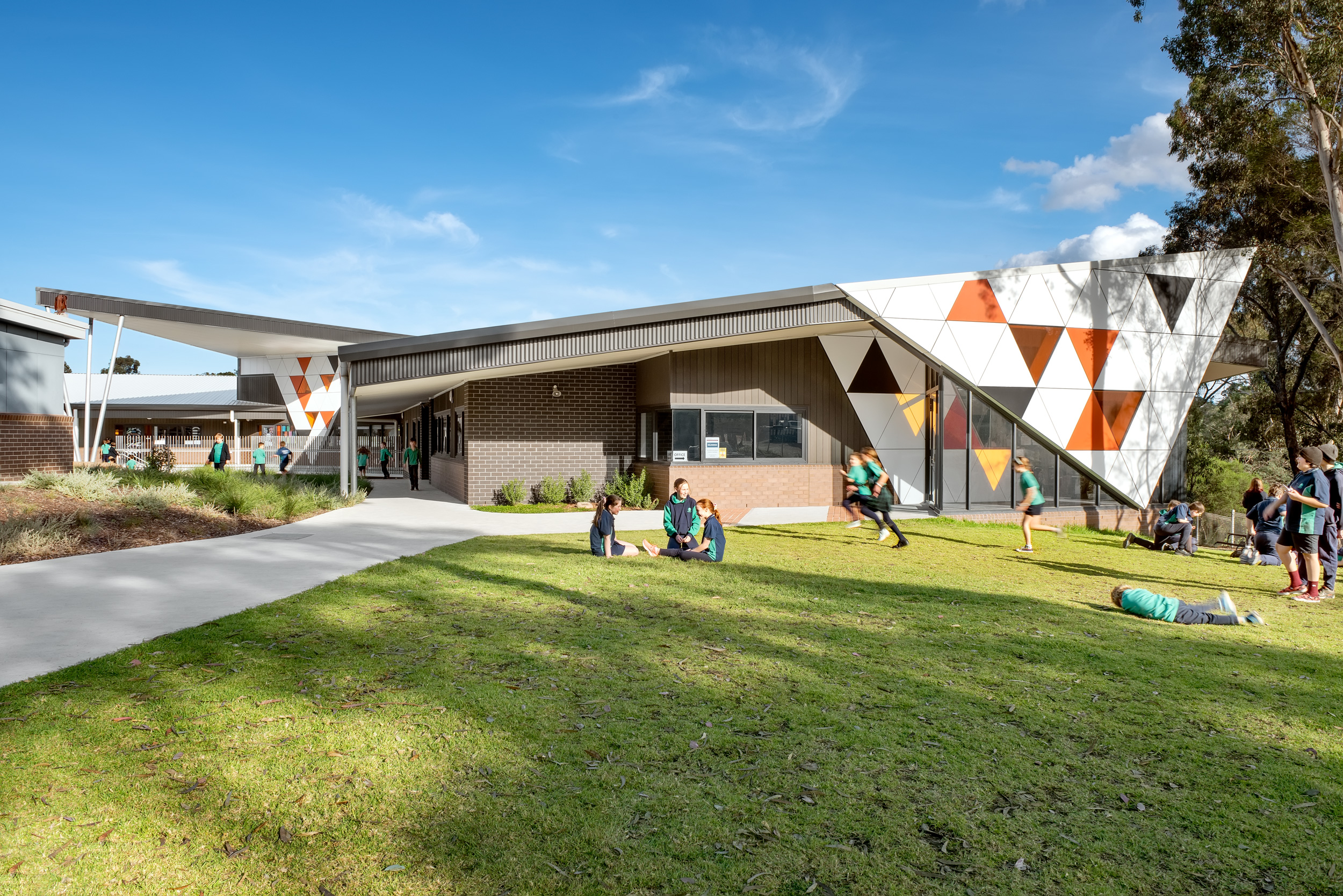 Montmorency South Primary School
The Montmorency South Primary School Project delivers a modern and flexible learning and administration facility, on a confined suburban site. The two-storey building provides 12 flexible-learning Classrooms in three clusters, a Multi-purpose Studio for S.T.E.A.M. Learning, central Library with adjacent Administration Wing, including School Entrance, Offices and Staff Room. Delivering a new permanent building of over 2,300sqm on this fully occupied site, while providing modern, adaptable and inclusive learning spaces, was the foundation of the project.
The school is situated on a tight, sloping, 1.4-hectare site, and includes a compact collection of existing buildings, landscape features and nature reserve that protects the habitat of the indigenous Copper Butterfly. These site conditions influenced the design to a two-storey construction, consolidating all permanent buildings to the north. This configuration maximises the use of available land and creates a single building of varying activities that have been designed to offer the best opportunities for interconnected learning and flexibility.
Planning evolved around the concept of flexible classroom clusters. Each cluster includes four main learning areas offering a variety of open plan, dyad or enclosed configurations. Additionally, each cluster was designed with adaptable ancillary space that allows for presentations, small group study, interclass collaboration, and wet and outdoor learning. Adaptable space was also key in the arrangement of the staff and library spaces in the hub of the building. Operable walls and adjacent presentation spaces, allow these central common areas to be utilised for varying activities throughout the school day and beyond, including staff personal development sessions and community interaction.
To enhance the connection with the local environment and identity, the orange triangle of the indigenous Copper Butterfly's wing was interpreted as a design motif throughout the building. Colour and shape became a key tool to define different spaces, whether highlighting entrances, or withdrawal and presentation areas.
The project included external works with an amphitheatre, undercroft, playing field, landscaping and car park. These elements tie the site together, maximising the use of available land. An example is the amphitheatre built into the slope of the land, which leads to the lower level undercroft, connecting to the entrance of a classroom cluster. These interconnected features become focal points for student activity, outdoor learning and school presentations.
To foster best practices for collaborative and inclusive learning, Montmorency South Primary School has been modernised with a building that provides open, light, adaptable spaces for the school community.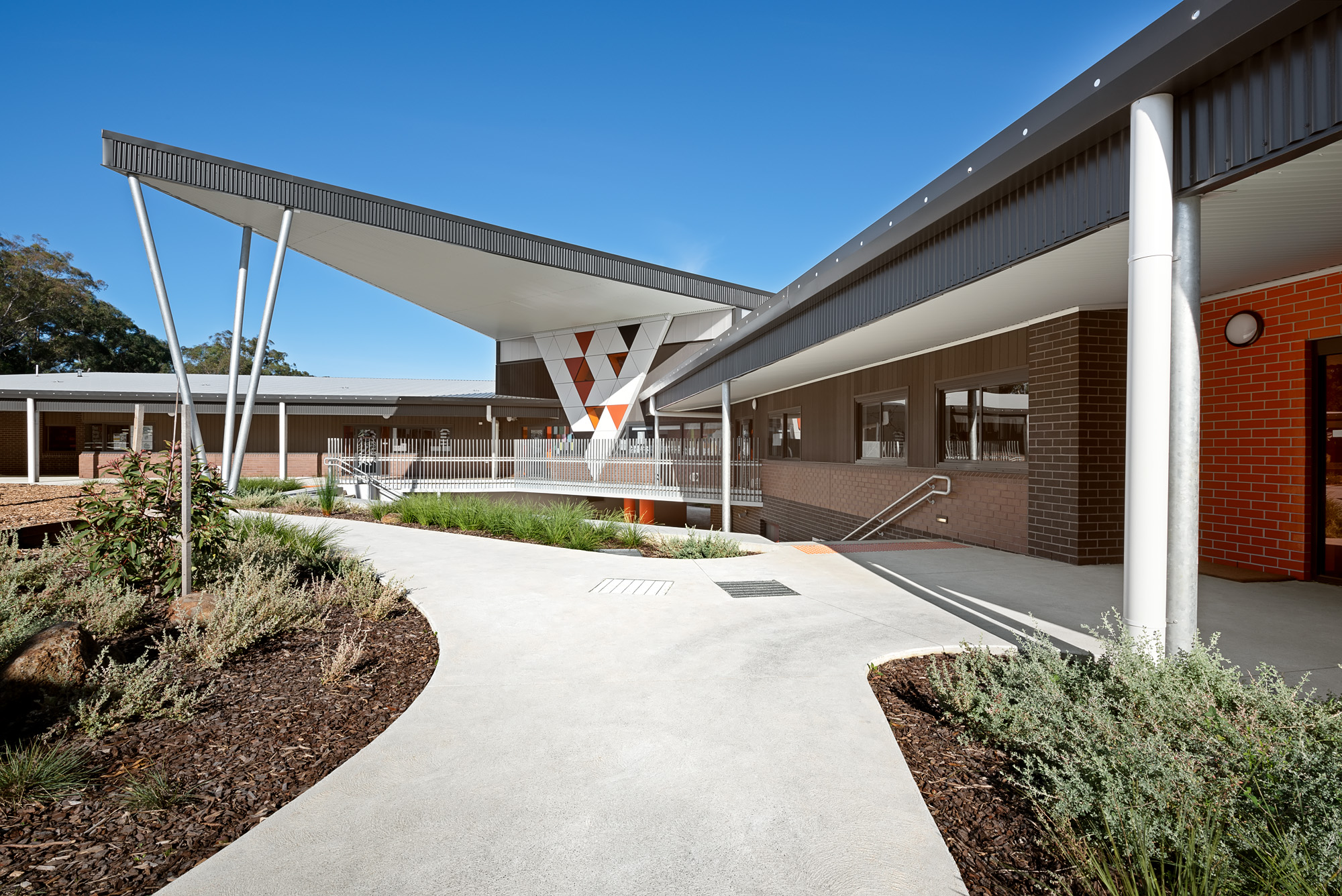 Scope
12 Flexible-learning Classrooms, with access to collaboration, withdrawal and breakout spaces
Multipurpose Studio for S.T.E.A.M. Learning
Central Library
Administration Area including School Entrance, General Office, Personnel Offices and Staff Work Space
New External Play Areas
Staff Car Park
---
Status
Completed 2020
---
Size
2,368m² (new construction)
---
Contact
Nathan Marshall