Mascot, New South Whales, Australia
Nestled in the heart of Mascot, this significant development embodies a modern mixed-use development spanning a 10,590 square meter block. The Mascot Sydney Nexus is designed to be a dynamic development that seamlessly integrates residential living with commercial enterprise and communal amenities. The program mix is the result of extensive feasibility studies to ascertain the most advantageous mix of components.
Parking Station Pty Ltd
Taylor Construction
CPP Wind Engineering and Air Quality Consultants
CSI – Construction Services & Infrastructure
M+G Consulting Engineers
McLaren Traffic Engineering
John Lock & Associates Landscape Architecture
McKenzie Group BCA Consultants
Conforming to the unique demands of proximity to Sydney airport.
In the heart of Mascot, close to the airport, this new development efficiently combines parking, residential, and office spaces within a height-restricted structure due to airport runway proximity. The design includes a central parking facility with 1400 spaces, flanked by a hotel and serviced apartments, each addressing the busy public roads. Acoustic requirements are met to ensure a quiet environment despite the airport's vicinity.
Multifaceted commercial and residential expanse.
The king street side includes 6 floors of premium office, as well as 4 hotel floors, with an auditorium and a rooftop terrace, providing workspaces and leisure with city views. Opposite, on Ewan Street, the serviced apartments span 7 floors with 45 units, balancing the site's residential and commercial elements. Ground-level retail and hospitality serve both the public and those using the development's facilities.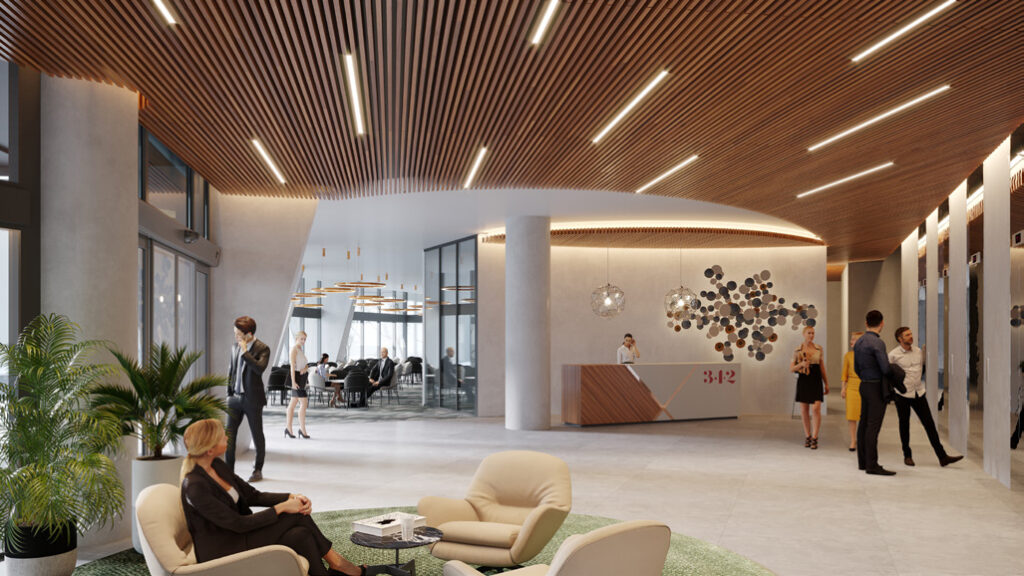 The project is a live site, meaning parts of it are operational, such as the parking facility, while other areas are still under construction. This approach minimizes disruption and allows immediate use of completed sections.