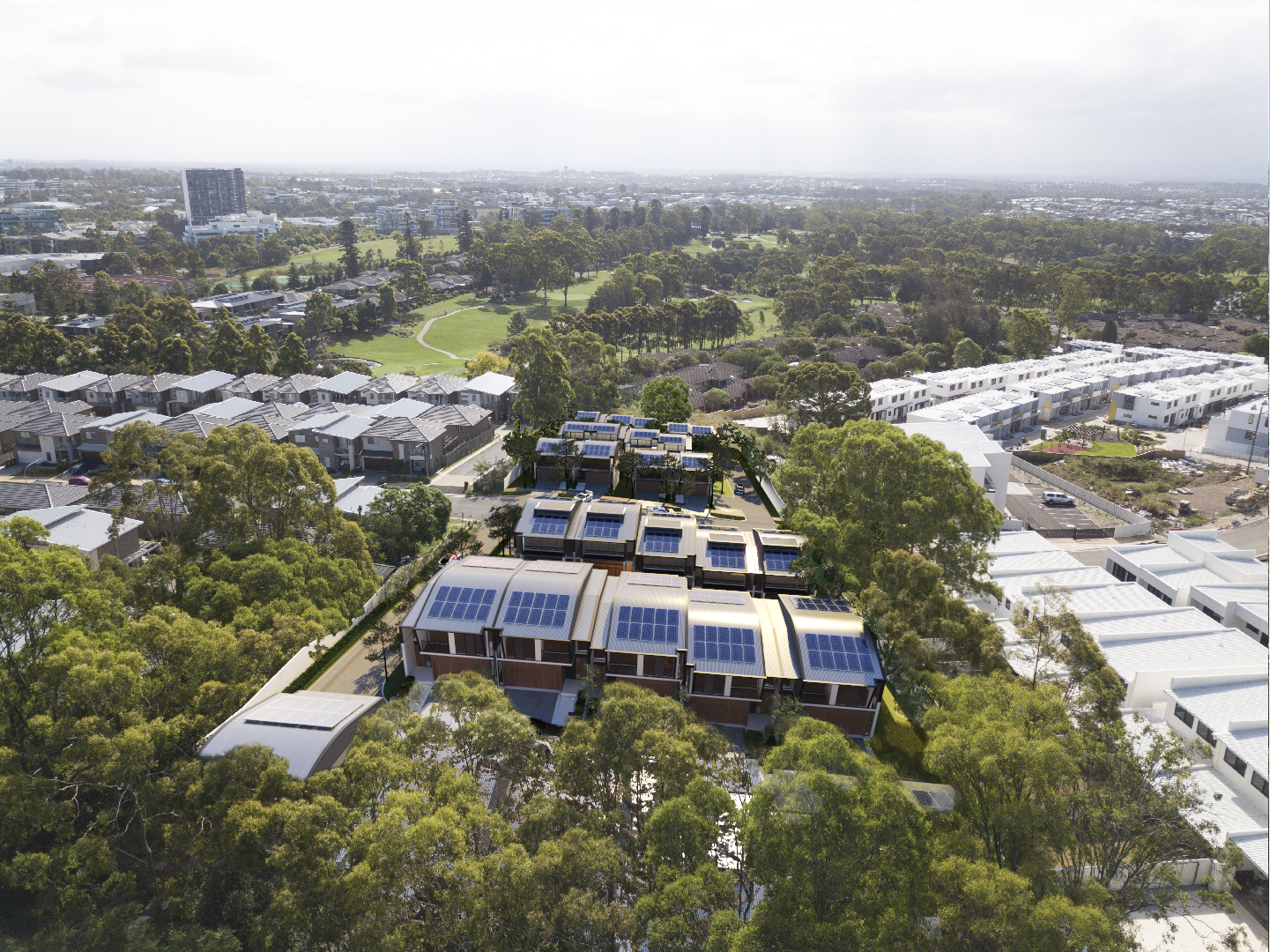 At the core of our housing philosophy lies the belief that homes should evolve as their inhabitants' needs change. Adaptable design ensures that a space can be easily modified in response to changing lifestyles, family dynamics, or personal ability. This approach extends the lifespan of a building and ensures it remains relevant, functional, and efficient through all lifes stages.
Harmonising townhouse living with environmental sensitivity.
The Windsor Road development is dedicated to creating sustainable housing that harmonises space and the environment. The design strives to provide comfortable, energy-efficient living spaces with minimal ecological impact. (read more)
Specialist disability accommodation.
Ability Apartments Gosford Central demonstrates VTAS commitment to creating spaces that enable individuals to thrive, regardless of age or ability. (read more)
Thoughtfully designed multi-residential.
The guiding principle behind The Fitzroy was to create an inviting space that respects the urban character and heritage, improves the streetscape, and contributing positively to the activation of the area. (read more)
Universal design beyond regulatory compliance.
VTAS is dedicated to delivering design beyond regulatory compliance with no reliance on 'design solutions.' At the core of our approach to universal design is our belief in designing with adaptability and integrated inclusivity. That means the one way is the only way for all users. Inclusive design solutions are designed as part of the overall design, not as identifiable separate elements.
Trends in residential design.
Interior comforts now outweigh external amenity.
Traditionally, developers have attracted tenants with building amenities such as communal rooftops and gardens. While communal space is paramount for community connection, since the COVID 19 pandemic the emphasis has shifted, with residents placing greater importance on the comforts and design of their individual units. Aspects like natural lighting, ample storage, and in-unit laundry facilities now take precedence over shared amenities like communal spaces, playgrounds, or nearby attractions.
Quality of space trumps quantity.
While residents appreciate spacious units, many are more inclined to compromise on size for a superior design that maintains an airy feel. Recognising this, it a paramount that we innovate to make the most of available space. Key approaches include maximizing storage, optimizing layouts, and ensuring sound insulation.
Affordability vs. amenities remains a tightrope.
Everyone seeks value for money, with a growing cost of living crisis this is becoming more a concern than ever. Across Australian markets, residents are indicating their willingness to sacrifice certain building features in favor of reduced rent. While it's important to provide quality amenity, aligning building amenities with the genuine priorities of the tenants leads to increased occupant satisfaction and loyalty.
Flexibility is at the heart of the residential experience.
Uniformity doesn't cater to everyone's preferences. Tenants have a penchant for customising their living spaces, prompting developers to offer more adaptable designs. For a truly satisfying living experience, developers need to appreciate the diverse needs of their audience and craft homes that are user-centric, catering to the varied lifestyles, hobbies, and future plans of the residents.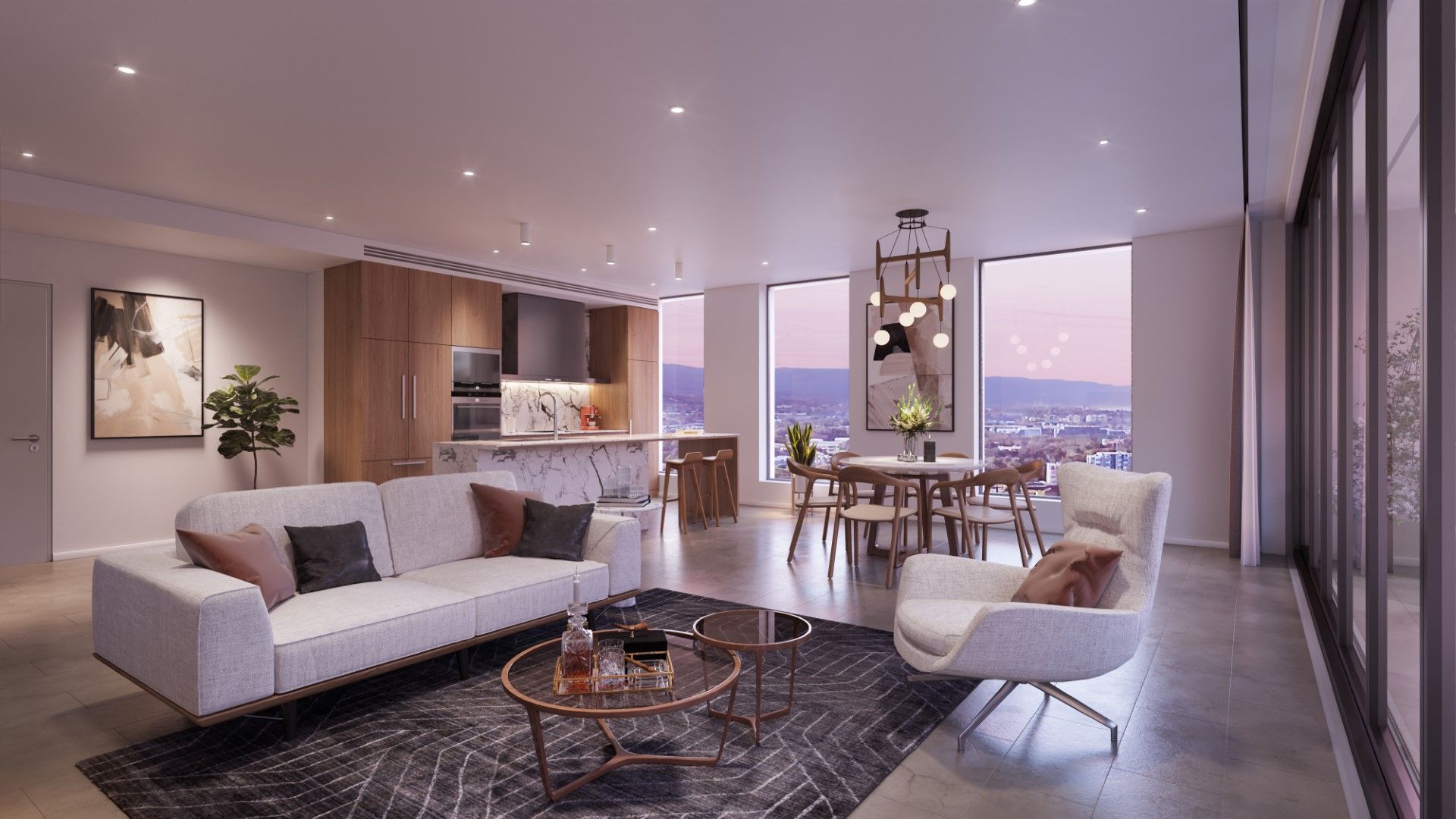 "The housing crisis in Australia strikes at the core of what fuels our vibrant and thriving cities; hence, it's crucial we understand what our communities need, crafting inclusive, equitable and forward-thinking housing strategies to address it."
We believe maintaining future affordable residential design lies in flexibility and modularity. Flexible housing enables spaces to be redefined based on need, promoting efficient use of space. 'Kit of parts' and modular building techniques, on the other hand, champion pre-fabricated sections that can be easily assembled, expanded, or reconfigured, offering both time and cost savings.