Ability Apartments Gosford Central
Mann St,
Gosford NSW
, Australia
Ability Apartments Gosford Central demonstrates VTAS commitment to creating spaces that enable individuals to thrive, regardless of age or ability. Gosford Central provides affordable, high-quality homes tailored to the unique needs of the elderly and people living with disabilities. 
The 14 floor residential development delivers 57 apartments  focused on Liveable Housing Qualities, ensuring safety, accessibility, and comfort for every resident. This design philosophy allows occupants to maintain their dignity and independence while enjoying meaningful spaces crafted with care. 
Spaces That Are Naturally Accessible
To prioritise the safety and convenience of future residents, the design integrated various accessible design elements throughout the complex. The aim was to create spaces that are naturally accessible, removing the need for conventional accessibility aids such as ramps and handrails.  
This foundation level approach to universal design not only yields a more comfortable and natural living environment but also reduces construction and ongoing maintenance costs. For instance, we've replaced traditional ramps with step ramps that do not require handrails or tactile ground surface indicators (TGSIs), resulting in a safer, more organic design that requires less maintenance. 
"By focusing on universal design as a foundational principle, we prevent the stigmatisation of those who require additional support and promote independence and normalcy for all residents."
Our guiding principle behind Ability Apartments Gosford Central was to create spaces where individuals can genuinely flourish. We aimed to provide an exceptional living experience for the widest range of occupants possible, emphasising inclusivity and adaptability that goes beyond mere compliance. 
We began by thoroughly understanding the needs and preferences of future residents. Recognising that many occupants may lead a more sedentary lifestyle, we consider their unique perspective at a lower eye level. This insight shapes our design of unobstructed views and minimal visual barriers, ensuring a pleasant visual experience for all. By designing architectural elements that reduce obstructions, we also eliminate physical movement barriers, creating seamless transitions between spaces.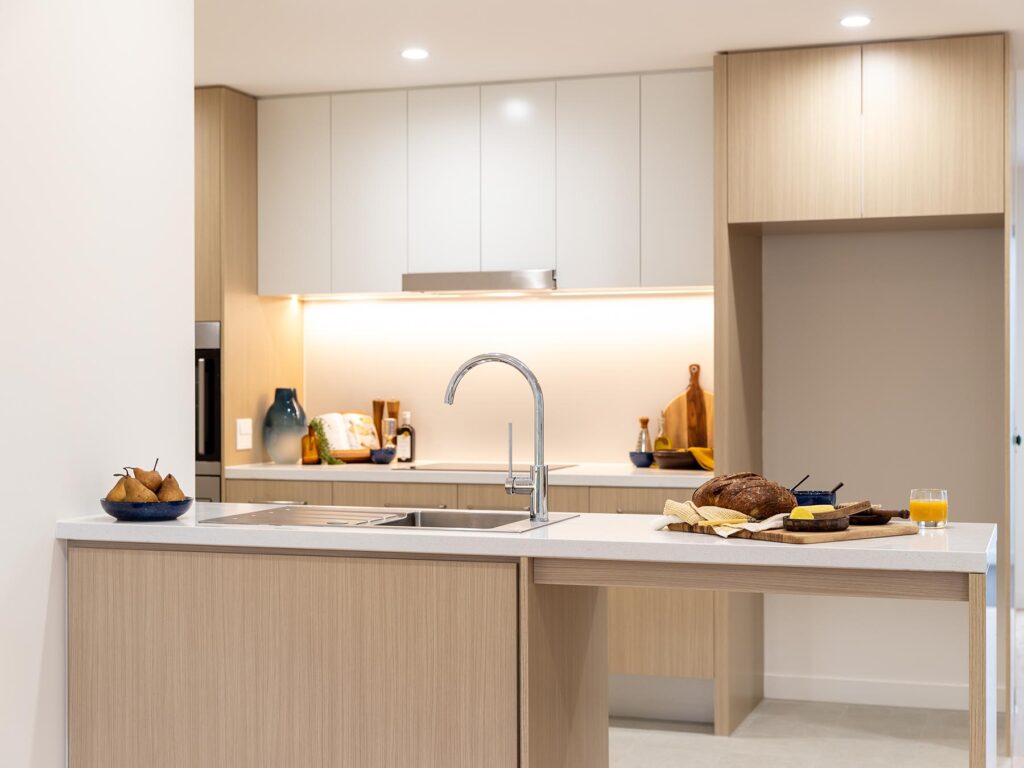 Affordable and Accessible Housing.
To maintain affordability, we employed pre-fabrication and modular design techniques, resulting in a cost-effective yet high-quality solution. This harmonious blend of user-experience-oriented design and efficient construction methods allowed us to stay within budget, offering affordable and accessible housing for those who need it most. 
Ability Apartments Gosford Central provides residents with an independent, stigma-free living environment that fosters happiness and positively contributes to society and the economy. We are committed to creating spaces that truly empower and enhance the lives of residents and are proud to have contributed positively to the well-being of these communities.