Five Islands Rd, Unanderra NSW, Australia
The Endeavour Energy Springhill Centre spread over a 70-hectare site area, aimed to seamlessly integrate various facilities for optimal functionality.
The project involves full redevelopment of the existing distribution substation including demolition of several existing structures. The development has delivered control and data centres, communications rooms, logistics and stores, oil laboratories and testing facilities, workshops, hardstands, landscaping and covered and uncovered parking for both light and heavy vehicles.
Prioritising functional planning.
Connectivity was of utmost importance, and the project ensured smooth navigation through well-planned site works, ample car parking, and an intelligently constructed truck hardstand. Thoughtfully designed connecting roads facilitated easy access to different parts of the complex.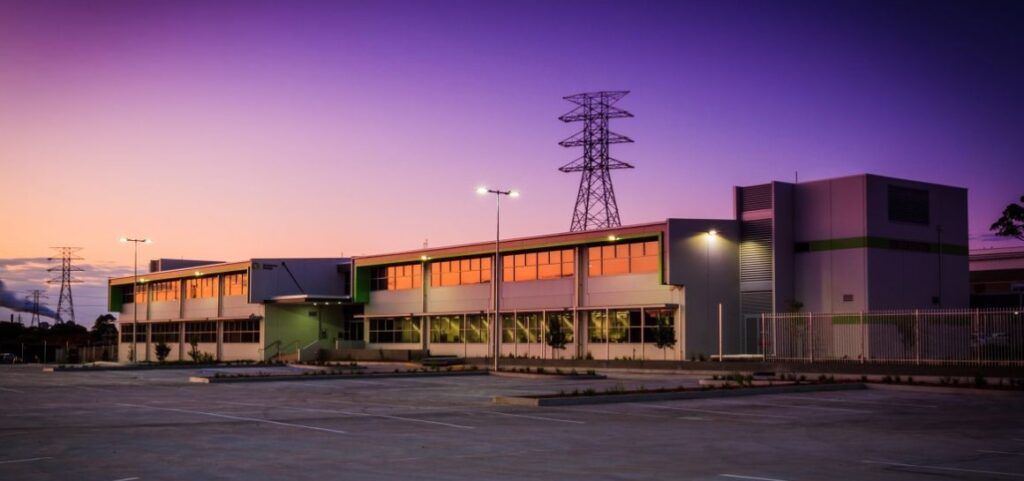 Design to improve collaboration and productivity.
At the heart of the development was a two-storey OPS Building, thoughtfully designed to foster collaboration and productivity. Featuring an open office layout, state-of-the-art change room facilities, versatile training and meeting rooms, and a sophisticated raised-floor data centre, the building catered to modern technological demands with ease.