Buckingham Street, Surry Hills, NSW, Australia
The guiding principle behind The Fitzroy was to create an inviting space that respects the urban character and heritage, improves the streetscape, and contributing positively to the activation of the area.
The site was nestled in a prime but quiet heritage conservation area among severe-looking red brick structures. The neighbourhood, characterised by its hardness and introversion, experienced minimal interaction between buildings, streets, and pedestrians. The site's narrow lane further added to the challenge of preserving privacy in this densely urbanised space.
Donrose Building
Hygge Property
Openwork
Akas
Approaching the Fitzroy, your first notice the metal batten screens with fluid lines and waves that wrap around the cuboid forms, which reflect the character of the area. This screen not only adds visual interest but also helps protect the public breezeway within the building, offering a sense of privacy and security while also providing passive surveillance to the laneway. The design aims to create a comfortable space for residents to enjoy while maintaining the privacy and character of the surroundings.
Interplay of light and shadow
During the evening, the building becomes a subtle lighting feature, casting a warm glow onto the Fitzroy Place laneway. The interplay of light and shadows encourages pedestrians to explore the space and engage with the building and its surroundings, fostering a sense of community and interaction.
The Fitzroy was designed to complement the character of the heritage conservation area. By receding higher levels, the structure maintains a uniform appearance, allowing for better views of the sky and respecting the area's urban character and history. A contemporary interpretation of traditional brick construction and detailing is employed to create a balance between old and new, allowing the building to blend seamlessly into its surroundings.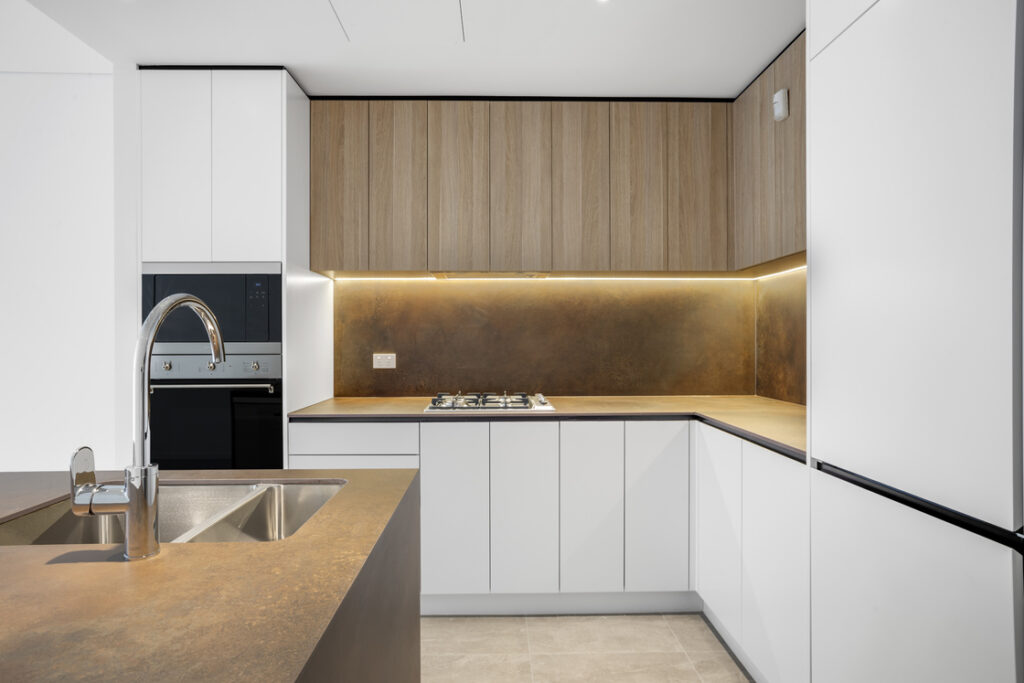 The Fitzroy was thoughtfully designed with its future residents and the wider community in mind, aiming to create a space that enhances the experience of those who visit and live in the area. It serves as a reminder that thoughtful design can improve the quality of life in a neighbourhood, even in seemingly rigid spaces.
Our hope for The Fitzroy is that it contributes to a place where passers-by may wander and find themselves discovering a little gem amongst the streets of this heritage conservation area. As they do, they may discover a beauty that lies within the interplay of light, form, and history, and appreciate how architecture can positively impact the spaces we inhabit and our experiences within them.